OPEN: Tuesday- Saturday*
The Honey Pot Waxing Studio offers a comfortable setting for women to receive various hair removal services. Only natural and cruelty free products are used to give you the most comfortable and gentle appointment. Located on the second floor in the blue and white Nationwide building at 432 S. Main Street in Bel Air, MD.
PLEASE READ BEFORE SCHEDULING:
Location-  As of August 2nd, I am located at 432 S Main St, upstairs in the white and blue Nationwide building.
Parking-  Entrance to the free parking lot is across from Bel Air High School (the driveway after the green "Maria's" sign. Park in any of the spaces marked for Nationwide customers.
Preparing for your wax-  Hair should be almost the length of a grain of rice and not much longer. Please trim if necessary prior to your appointment as it will result in time saved as well as a much more comfortable wax.
Arrival-  This is a single room suite. You do not need to arrive prior to your appointment time as there is no place for you to wait and the downstairs seating is for Nationwide customers only. I have adjusted my schedule to avoid running over appointments, however please do not expect to be seen 10 minutes before your appointment and if you do arrive early, you can text me. I will respond as soon as the room becomes available.  ***Anyone accompanying you to your appointment, if waiting inside, will need to be in the room behind the privacy screen.
There is a restroom directly across the hall from my suite if you need to use it before or after your appointment.
If the door is without the "In Session" sign, than please come on in.
AS ALWAYS, I DO NOT ACCEPT CARDS OF ANY KIND, THAT MEANS CASH OR CHECK ONLY.
Don't see an early or late enough appointment time? Please call/text me and I will do my best to find a time that fits your schedule. If you receive an error message when attempting to schedule regarding your cookies, it is an easy fix. Click on your internet access (Safari, Crome…) under your settings tab. Click on allow cookies. I wear all the hats, online scheduling is key for my sanity. I greatly appreciate you doing your best to navigate through the process. Please remember if your do not receive a confirmation via email or text shortly after doing so than you did not fully complete your scheduling and have not been added.
Don't forget to check out our News page for current discounts, community events and information about this sweet face waiting for you at The Harford Humane Society!
Hi! My name is Emorie!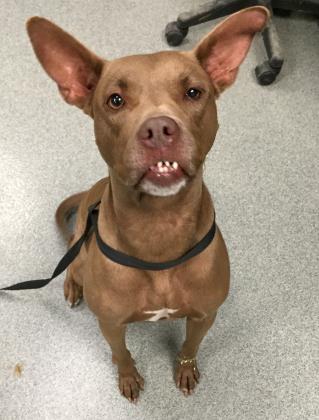 ---